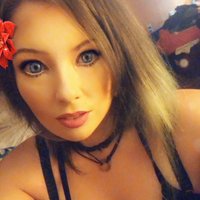 Julia Rose Knowles Ungermah
Piscataway, NJ – Julia Rose Ungermah, 31, passed away suddenly on Friday, October 18, 2019. She was a kind soul and loved being around kids, as they loved her too. Julia enjoyed singing and will be missed dearly by all those that knew her.
She is survived by her husband Brian and son Gage whom she loved very much with all her heart. Julia also leaves behind her parents Richard and Susan Knowles, sister Mellesa Knowles, brother Richard and her in-laws, Ray and Carole Ungermah and ten nieces and nephews.
Visitation will be Friday, October 25, 2019 from 2-4pm and 7-9pm at McCriskin-Gustafson Home for Funerals, 2425 Plainfield Avenue, South Plainfield, NJ 07080.
Please visit www.McCriskinFuneralHome.com to send condolences to Julia's family.
"The song has ended, but the melody lingers on . . . "