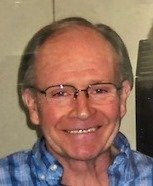 Bernard "Bernie" Yorkanis
Bernard "Bernie" Yorkanis, 83, died November 5, 2019, after a long illness.
Bernie was born on August 20, 1936 in Blakely, PA to Joseph Yorkanis and Christine Curran Yorkanis, and for the first seven years of his childhood he was raised by his grandparents, Joseph and Julia Yorkanis.
Bernie was a Navy Veteran and a graduate of N.J.I.T., specializing in electronics and electrical engineering.
An accomplished electronics engineer, Bernie worked for RCA Tube Division for 31 years and was a member of the team that invented the first color television for RCA, known as the RCA Colortrak.
An avid bowler, Bernie also played softball and enjoyed playing horseshoes in his backyard with the neighbors, many friends and family.
He is predeceased by his wife, Elaine (nee Keiffer) Yorkanis of 53 years, two sons, Joseph and Daniel Yorkanis and parents, Joseph and Christine.
Bernie leaves behind a son, Stephen Yorkanis and Sharon La Jeunesse; a daughter-in-law, Cindy (nee Yorkanis) Trevisan and her husband, Carey Trevisan and a sister, Dolores Martin and her husband, Mike.
Additionally, he leaves behind his girlfriend and partner of five years, Nancy Thesis and will be missed by his four granddaughters, Heather Yorkanis, Jennifer and her husband, Thomas Radon, Kristen Yorkanis and her fiancé, David Regiec, and Kerry Yorkanis as well as many nieces and nephews.
Visitation will be held in the McCriskin-Gustafson Home for Funerals, 2425 Plainfield Avenue, South Plainfield, NJ 07080 on Sunday, November 10, 2019, from 2-6 pm and on Monday, November 11, 2019 beginning 8:15 am.
Funeral services will begin in the funeral home at 8:45 am on Monday, November 11, 2019 followed by a 9:30 am Funeral Mass at Sacred Heart RC Church in South Plainfield. Bernard will be laid to rest in the family plot of Holy Redeemer Cemetery in South Plainfield.
In lieu of flowers, memorial donations may be made to the ALS foundation, P.O. Box 37022 Boone, IA 50037-0022. To send condolences to the Yorkanis family, please visit www.McCriskinFuneralHome.com.