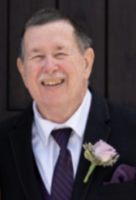 Thomas J. Herzog
Thomas J. Herzog, 72, died on Friday, September 11, 2020 in the Haven Hospice at JFK Medical center in Edison.
Born in Newark, Tom grew up in Garwood and had been a resident of South Plainfield for the past 43 years.
A Vietnam Veteran, Tom served in the U.S. Army. He was member of the Woodbridge American Legion Post 87 as well as the South Plainfield VFW Post 6763.
Thomas was a senior instrument technician for various companies, the most recent being CBRE, Parsippany, NJ until his retirement in 2015. An avid bowler for nearly the past five decades, Tom was also active in the youth sporting programs within the community of South Plainfield. He was an umpire for many years for the South Plainfield Junior Baseball Club, South Plainfield Ponytail Softball, as well as a referee for the borough Recreational Basketball program. Tom also always volunteered for fundraising games within the South Plainfield community to help those in need or raise awareness. Additionally, Tom was also a baseball umpire for the Warren and Watchung Little Leagues.
Surviving are his loving wife, Denise, of 46 years; sons, Thomas M., and Stephen and his wife Kayla; daughters, Jacquie Butler and her husband David, Kristen Kasprzyk and her husband Jamie; and grandsons Tyler, Christian, Liam, and Lukas, and step-granddaughter Natalie. He is also survived by his brother, Richard, and his sister, Eileen Reeves and her husband Dennis, as well as many nieces, nephews, and extended family.
Funeral Services will be held on Wednesday September 16, 2020 at 9:10am in the McCriskin – Gustafson Home For Funerals 2425 Plainfield Ave. South Plainfield followed by a 10am funeral mass at Sacred Heart RC Church, South Plainfield.
Interment will follow at St. Gertrude's Cemetery, Colonia.
Visitation will be held on Tuesday, September 15, 2020 from 5-8pm in the funeral home.
In lieu of flowers, donations in Thomas's name can be made to www.giveanhour.org