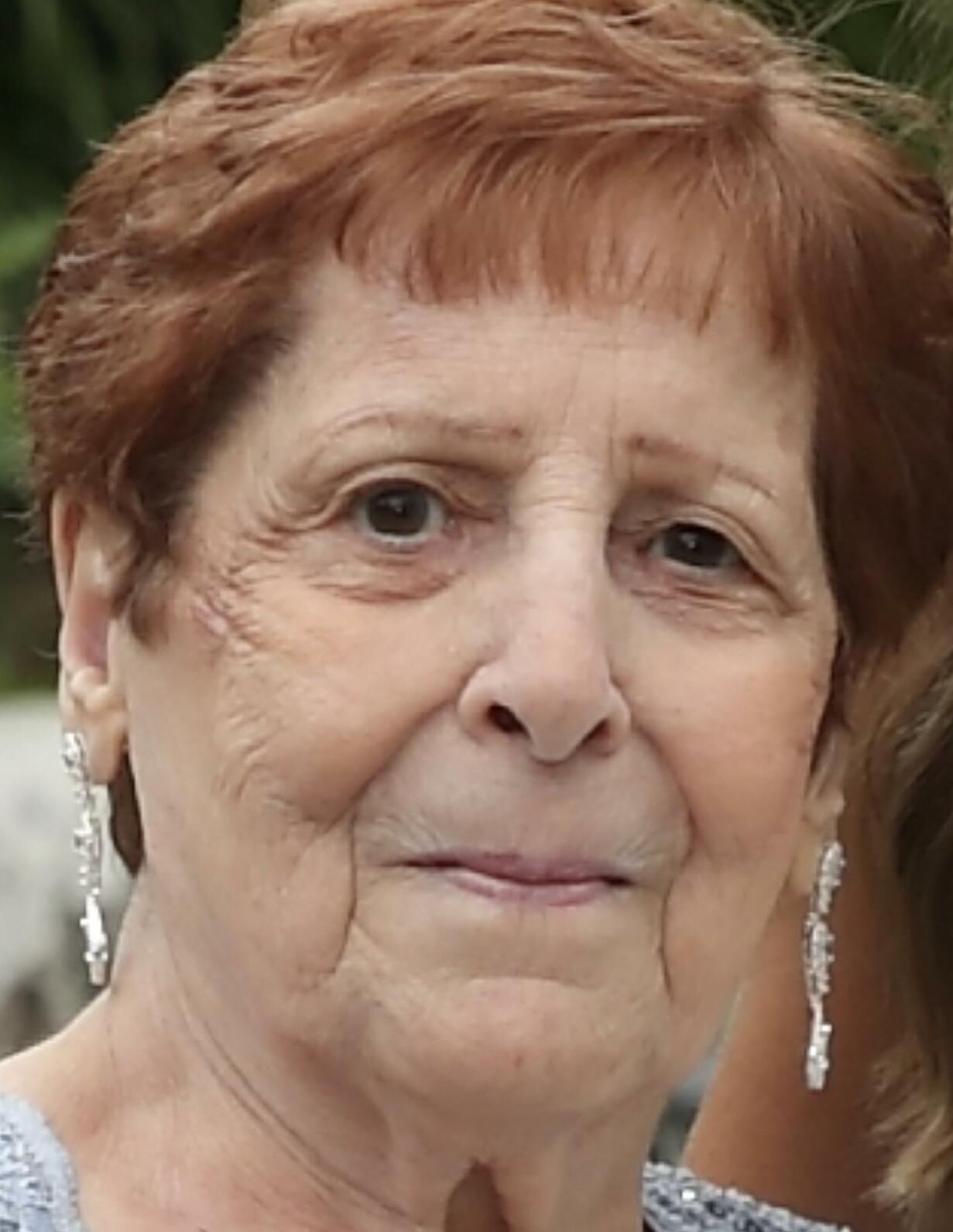 Dolores Fabbricatore
Dolores "Dee" Fabbricatore, 86, passed away on Thursday, January 19, 2023 at Robert Wood Johnson University Hospital in New Brunswick. Born and raised in Newark, she settled to South Plainfield in 1968 with her late husband Michael "Mickey" where they raised their two children.
Dolores was one of a kind. She was a long time and devoted communicant of the Sacred Heart RC Church of South Plainfield. She enjoyed crocheting, watching the New York Yankees and reality TV with her good friend and neighbor Judy, and taking trips to Aruba with family and friends. You could always find her feeding bread to her deer friends in the backyard or playing the lottery on her grandkid's birthdays. The best wife, mother and "Mema" to her grandchildren, she loved nothing more than making Sunday dinners of gravy and macaroni for her family.
In addition to her late husband Mickey, Dolores is predeceased by her daughter and son-in-law, Maria and Kevin Jones; her sisters Marie, Josephine and Jeannette; her brothers Thomas and Joseph; as well as her parents, Vincenzo and Filomena Marasco. She is survived by her son, Michael Fabbricatore and his wife Maria of Whitehouse Station; two sisters, Frances Campbell of Newark and Lucille Grimaldi of Manchester; and five grandchildren, Michael and his wife Christina, Daniel, Nicole and her husband Troy, Kevin and Samantha.
Funeral services will be held on Wednesday, January 25, 2023 beginning at 9am in the McCriskin–Gustafson Home For Funerals, 2425 Plainfield Avenue South Plainfield NJ 07080, followed by a 10am funeral mass at Sacred Heart RC Church, South Plainfield.
Family and friends may attend visitation on Tuesday, January 24, 2023 from 4-8pm in the funeral home.
Cremation will follow privately.