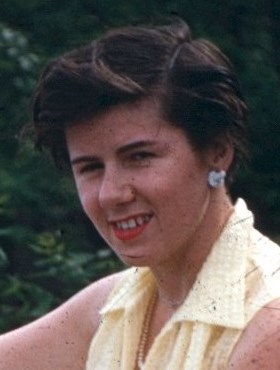 Share Your Memory of
Rosemary
Obituary of Rosemary Milutinovic
Piscataway, NJ - Rosemary Casey Milutinovic, 92, more affectionately known as Little Ms. M, Little Rosey, and Mamama, passed away on Sunday, May 24, 2020 at home with her family by her side. Rose was born at her family home in North Bergen NJ on December 18, 1927, NJ to her parents John and Margaret (Gilmore) Casey.
In 1954 Rose married the love of her life, Joseph Milutinovic, and they had thirty-one wonderful years and five children together before he passed away in 1985. They started their married life in North Bergen, NJ before moving to Columbus, OH, Buffalo, NY, Stony Point, NY and finally ending up in Piscataway, NJ in 1970.
Rose was an Administrative Assistant to the Principal and Vice Principals at Piscataway High School. She enjoyed her interaction with all the students and said it kept her young at heart.
Rose is survived by her five children, Joseph of Piscataway, Maryann and husband Rick Manner of Bridgewater, Eileen and husband Chuck Wersinger of Brick, Jim and wife Florence of State College, PA, and Michael and wife Michelle of Stratford. She was also blessed with ten loving grandchildren, Nicole and Christine Wersinger of Brick, Jenny Manner of Matawan, Joey and Jonny Manner of Bridgewater, Mark and wife Allison Milutinovic of Newton, MA and Michael, Melody, Michele, and Morgan Milutinovic of Stratford, NJ. She also leaves behind her sister Arline Innis of Secaucus, NJ and many nieces and nephews. She is also survived by her two amazing and dedicated caregivers, Lisa McAloney and Samantha DeFalco for whom the family is forever grateful for the wonderful care they gave to Rose.
Rose had many talents. She enjoyed crocheting and made many blankets for her children and grandchildren that they still treasure. She also enjoyed sewing and made a lot of the clothes her children wore when they were young. She and her husband had a huge garden and would can vegetables and different sauces from the items they grew in the garden. She would also make her own jam and jellies (after picking the grapes herself).
Rose was a dedicated wife, mother, and grandmother. She treasured her family dearly and embraced every moment with them to the fullest. Her love for life and those around her was contagious. Rose always looked on the bright side of things and brought joy to all those she came in contact with. She had a contagious laugh that will be remembered by all those that knew her. Her unbelievable strength and love for life, kept her fighting until the end.
Funeral services will be for immediate family only and are under the direction of the Piscataway Funeral Home. Rose will be laid to rest beside her husband at Resurrection Cemetery in Piscataway.
As Rose would say, this is not goodbye, but rather "Adios" for now.