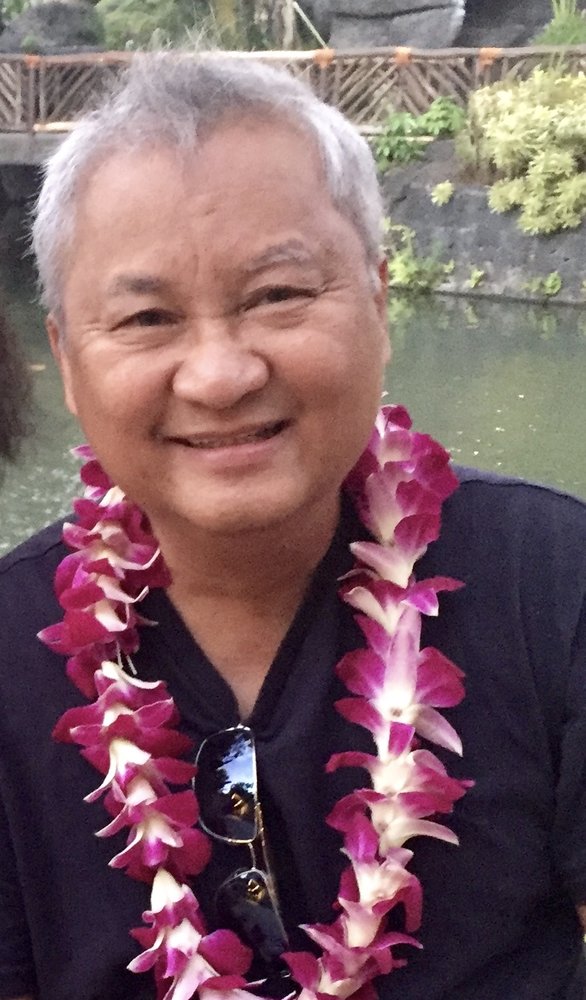 Obituary of Al Zulaybar
Alfonsito "Boy/Al" Zulaybar, loving husband, father, and grandfather passed away peacefully on Friday, July 24, 2020 at the age of 64.
Born on October 1, 1955 in Laguna, Philippines, to parents, Alfonso and Natividad, Al was the eldest of five siblings - Teody, Rudy, Lelet, Lilon, and Recie. Growing up, Al enjoyed playing basketball, attending family parties and galavanting around town with his cousins.
In 1975, during his college years, Al met the love of his life, Amy, and they married in 1978. In 1979, Al immigrated to the US to fulfill his dreams and provide a better life for his family. He soon established his career as a telephone technician of IPC and was a proud IBEW union member.
Al's family grew further with the addition of his three children - Rich, Jenny and Jackie. As a man who loved family, Al would raise his kids with a strong sense of values, importance of family bonds and self worth.
For anyone that knew him, Al was known to be a devoted family man. He emphasized the importance of family with daily dinners, attending Sunday mass and would begin and end each day with greeting and a kiss to his family. His last years were brightened even further the addition of his grandchildren.
Al was known to be an avid travel and music lover. Al loved to work on home construction projects - even if they were left half finished. In recent years, Al found a love for gardening, taking his grandchildren on trips mowing the lawn around the house.
Al will be remembered by a large extended family and network of friends whom he always considered family. He was known for his sense of humor being the "king of dad jokes". Al had a bright spirit whose positive energy radiated everywhere he went. He was a kind, selfless person who never hesitated in giving himself to others.
Al is survived by wife, Amy, his three children, Rich and his wife, Sweet, Jenny and her husband, Matt, and Jackie, and her husband, Jay, and grandchildren, Adelina and Charlie, and expected grandson.
Message from Al's family: Our family wishes to express our heartfelt thanks to all those who have given their support, compassion and love throughout this very difficult time.
We have lost our hero...
Dad may be in heaven now, but we know he is looking down on us, still protecting us and still there to help us through life's challenges. We are truly blessed to have had him our lives and cherish all the amazing times. You will forever be in our hearts. As he would always say to us, "You are the best in the west." May you be at peace, Dad. We love you always and forever.
All those gathering are required to maintain social distancing and wear a proper face covering during services.