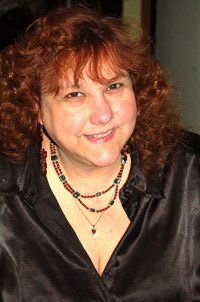 Obituary of Patricia Abbott
Pattie was born on January 3rd, 1958 in Plainfield's Muhlenberg Hospital to Joan Harriet Abbott (nee Winkler) and Harrison Girard Abbott. She grew up in South Plainfield and attended Grant School, Cedarcroft Middle School and South Plainfield High School as part of the Class of 1976, which was the first class to graduate from the (then new) South Plainfield High School.
After graduation, she traveled across the country and came back to work at K-Mart in their marketing department. Tragically, she lost her legs in August 1981 when she was struck by a drunk driver in front of her home on Sampton Avenue. When she left the hospital, she was determined to continue pursuing her interests in photography, writing, and theatre.
Pattie was an enthusiastic writer and avid photographerfor the South Plainfield Observer. She was often seen around town at community events capturing special moments throughout her career. For over 25 years she was an active member of the South Plainfield Summer Drama Workshop. She served as a performer and producer on countless productions and continued to volunteer throughout the years with costumes and concessions. In her spare time, she found herself drawn to the New Jersey Renaissance Faire as an additional outlet to perform. She wrote and directed many children's shows during her 12 active years giving young and eager actors the chance to perform different genres of theatre. Some of her fondest memories and strongest friendships were built within the arts.
She got married in 1982 but divorced three years later in 1985. She moved into her own house in South Plainfield in 1986, she gave birth to a son Christopher, who was the light of her life. In addition to Christopher, she leaves behind his wife Raven, and her brothers Ken of Chatham and Alan of South Plainfield.
Arrangements are being made by McCriskin-Gustafson Home for Funerals. In lieu of flowers, the family requests that donations be made in her memory to the South Plainfield Rescue Squad.
Visitation
3:00 pm - 6:00 pm
Monday, August 10, 2020
McCriskin – Gustafson Home For Funerals
2425 Plainfield Avenue
South Plainfield, New Jersey, United States
908-561-8000
Prayer Service
5:45 pm - 6:00 pm
Monday, August 10, 2020
McCriskin – Gustafson Home For Funerals
2425 Plainfield Avenue
South Plainfield, New Jersey, United States
908-561-8000
Share Your Memory of
Patricia