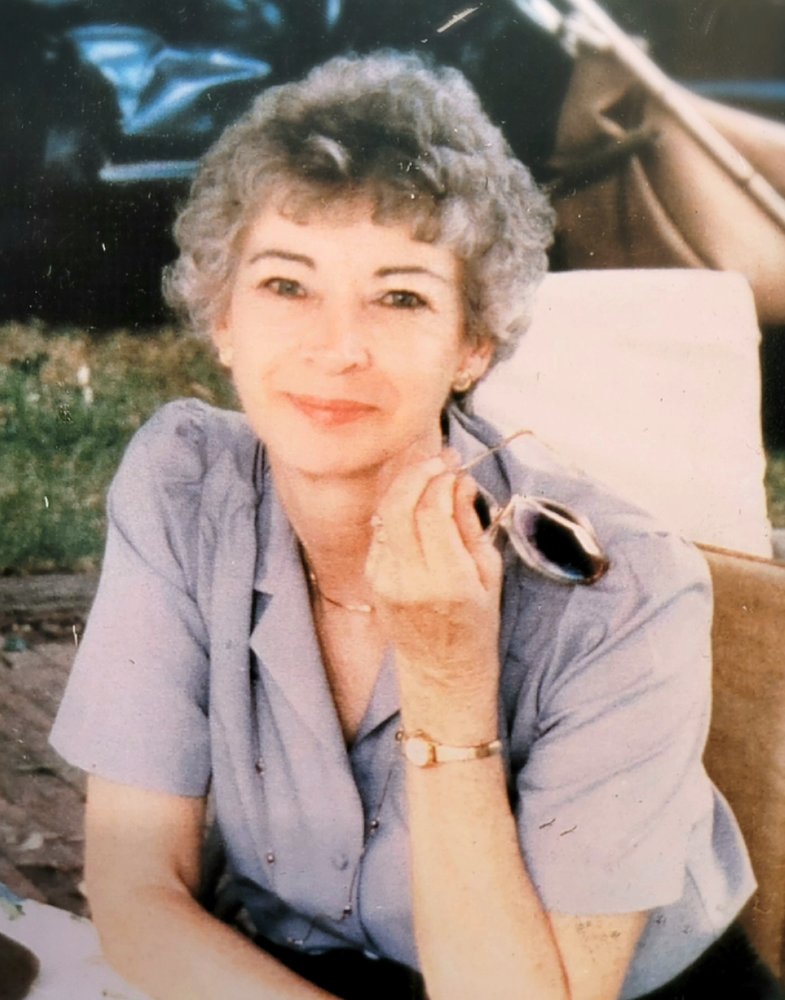 Obituary of Eileen Elizabeth O'Brien
Eileen Elizabeth O'Brien, 94, passed away on Tuesday, June 15, 2021 at Robert Wood Johnson University Hospital in New Brunswick.
Born in 1927 in New York City to Charles and Veronica Nevin, Eileen grew up in Brooklyn, New York.
She married the love of her life, Daniel F. O'Brien, in 1949, and they resided in Plainfield and Bound Brook, before settling in Piscataway in 1955.
Eileen was a beloved wife, mother, grandmother, great-grandmother, sister, aunt, cousin and friend to many. She was the glue that held her family together. Eileen loved to cook, bake and always kept her house immaculate. She passed her recipes on to all of her loved ones. Whenever anyone was sick, Grandma's chicken noodle soup was the go-to medicine. She was a devoted catholic who taught her family prayers, the right values, and how to be ladies and gentlemen. She always had a smile on her face and kindness in her heart. Eileen was the sweetest and strongest person to anyone who ever met her. She would always make sure everyone around her was taken care of before she ever thought about herself. The memories she created will be cherished by the many people who loved her. Those memories will keep them going and will keep her in their hearts forever. She will be missed by all.
She is predeceased by her husband, the late Daniel F. O'Brien, and sisters, Veronica
Donohue, Charlotte Love, Kathleen McKenna and Jeannie O'Brien. Surviving are her children: Timothy O'Brien and his wife Connie of Piscataway; Christopher O'Brien and his wife Debbie of Somerville; Michael O'Brien of South Orange; John O'Brien and his wife Ruth of Piscataway; and Daniel O'Brien and his wife Marie of Whitehouse Station; her sister: Maureen Nevin of Asbury Park; her grandchildren: Jason and Adrienne O'Brien; Arlene O'Brien-Nettl and her husband Philip; Danielle Soltesz and her husband John; Brittany and Brooke O'Brien; Diana Swope and her husband Jeff; and Hannah, Victoria and Tyler O'Brien; her great-grandchildren: Anna and Natalie Nettl; Izabel, John and Kennedy Soltesz; and Lucas Swope; and many nieces and nephews.
Funeral Services will be held on Tuesday, June 22, 2021 beginning at 8:45am in the Middlesex Funeral Home 528 Bound Brook Rd. Middlesex, NJ followed by a 9:30am funeral mass at Our Lady of Mount Virgin RC Church, Middlesex, NJ.
Following mass Eileen will be laid to rest alongside her husband Daniel at Resurrection Burial Park, Piscataway.
Visitation will be held on Monday June 21, 2021 from 4-8pm in the funeral home.
In lieu of flowers, contributions may be made in her memory to Elijah's Promise, at https://elijahspromise.org/ or St. Jude's Children's Research Hospital, at www.stjude.org.