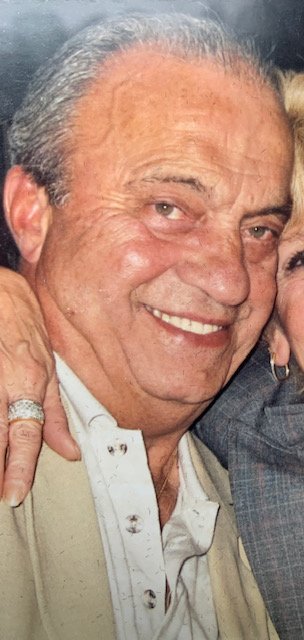 Obituary of Anthony M Sabino
South Plainfield, NJ – Anthony M. Sabino, 78, passed away in the early hours of July 13, 2021 at JFK Medical Center in Edison. Born in Plainfield to the late Anthony and Estelle (Juva) Sabino, Tony lived in North Plainfield when he married Kathryn D. Radice and then they settled to South Plainfield, living in the same house since 1986.
An honorably discharged veteran of the United States Navy, Tony served his country proudly during the Vietnam War as an E-4. Tony worked in the banking industry as a collection manager and then went on to sales at Valentino Motors in Plainfield. He loved spending time at the Jersey Shore, Atlantic City and enjoyed time in his garden. He could often be found listening to music and loved his Friday date nights with his wife in one hand a nice vodka martini in the other.
Tony is predeceased by his three siblings and his sister-in-law Christine Zur and leaves behind his loving wife Kathryn and his four legged best-friend Max. Tony will be missed by all those that knew him, especially his brother-in-law Michael Zur of South River, niece Ann Marie Zur of Nutley and his close family and friends at Mohn's Florist, where he spent the last few years as a dedicated delivery driver.
Visitation will be held in McCriskin-Gustafson Home for Funerals, 2425 Plainfield Avenue, South Plainfield, NJ 07080 on Thursday, July 15, 2021 from 6:00pm – 8:00pm and on Friday, July 16, 2021 from 9:45am until 10:15am.
Mausoleum entombment will take place on Friday, July 16, 2021 at St. Gertrude Cemetery Mausoleum in Colonia.
Share Your Memory of
Anthony