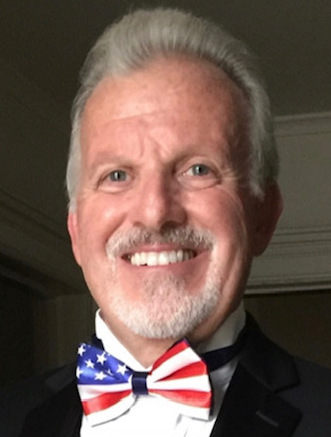 Obituary of Christopher Nicholas Malvone
Atlantic Highlands – Christopher Nicholas Malvone, 64, passed away on Friday, September 10, 2021 at TidalHealth Peninsula Hospital in Maryland, while on vacation. Born in Queens, NY to Pasquale R. Malvone and the late Agnes Connors, he graduated from Holy Cross High School in NY and attened the City College of the City University of New York, graduating with a bachelor's of Electrical Engineering; earning him Cum Laude honors.
He continued his education at John Hopkins University Evening College for training in the principles of Radar I and II, digital filters and detection and estimation theory. Chris then went on to Seton Hall University School of Law, earning a JD Degree in May, 1989.
He was admitted to the New Jersey District Court, for the district of New Jersey and New York United States Patent and trademark office. Among his many honors and memberships, some noted accomplishments were, American intellectual Property Law Association (AILPLA,) New Jersey State Bar Association, New York State Bar Association and National Electrical Engineering Honor Society (ETA KAPPA NU.)
Chris started his working career at Westinghouse Electric in Baltimore, MD where he designed, build and tested major componets of the Doppler filter section of a three-dimensional tactical radar. He also designed and modified hardware in various radar signal processors. Chris then returned to New Jersey where he worked at Lockheed Electronics as a Principal Electrical Engineer.
After graduating from Seton Hall, Chris worked for Davis, Hoxie, Faithfull and Hapgood in New York as an Associate Attorney, then as a Patent Attorney at Allied Signal, Inc. and AT&T Corporation. Chris advanced his career with Lucent Technologies as a Managing Corporate Counsel and Alcatel Lucent as Vice President of Intellectual Property Law, Strategy, Business Development and Assertion.
After retiring, Chris then ventured out and created Malvone Intellectual Property, LLC. A few years after starting his own business, Chris was asked by his good friend; Carmen Patti to join his firm as a partner, which later became Patti and Malvone Law Group.
Years later, Chris was finally able to retire and do what he loved most, which was to ride his motorcycle with his wife and best friend, Linda. They took a trip around the country, travelling through thirty-eight states and over 12,000 miles. A few years later, Chris and Linda rode from NJ to Alaska, travelling over 14,000 miles and reaching their goal of having ridden through all 49 contiguous states. He loved to run 5k races and even ran a 200 mile relay race with three others.
Chris also enjoyed working out in the local health club, five days a week to stay in shape. That is where he met his love, Linda. Chris was a very active and valued member of the Freehold Elks Lodge #1454, presently being on the Board of Directors for the past 4 ½ years. He has supported many lodge projects, fundraisers and events and will be missed deeply by all of his friends at the lodge.
Surviving Chris is his loving wife of thirty-two years; Linda Trocodeo, his father Pasquale R. Malvone, his sister Janet Malvone, daughter Barbara Malvone and his grandchildren.
Visitation will be held at McCriskin-Gustafson Home for Funerals, 2425 Plainfield Avenue, South Plainfield, NJ 07080 on Friday, September 17, 2021 from 5pm-8pm and on Saturday, September 18, 2021 beginning 9:00am.
Funeral services will be held in the funeral home on Saturday, September 18, 2021 at 9:30am with a 10:15 am funeral mass at Sacred Heart Church in South Plainfield. Burial will follow at Hillside Cemetery in Scotch Plains.
In lieu of flowers, donations sent in Chris' name to the Freehold Elks Lodge #1454, 73 East Main Street, Freehold, NJ 07728 or to a charity of your choice would be appreciated.
Visitation
5:00 pm - 8:00 pm
Friday, September 17, 2021
McCriskin – Gustafson Home For Funerals, LLC
2425 Plainfield Avenue
South Plainfield, New Jersey, United States
908-561-8000
Funeral Mass
10:15 am
Saturday, September 18, 2021
Church of the Sacred Heart
149 South Plainfield Avenue
South Plainfield, New Jersey, United States
908-756-0633
Prior to mass, additional visitation will be held in the funeral home from 9am-9:30am
Burial
Hillside Cemetery
1401 Woodland Avenue
Scotch Plains, New Jersey, United States
908-756-1729
Share Your Memory of
Christopher