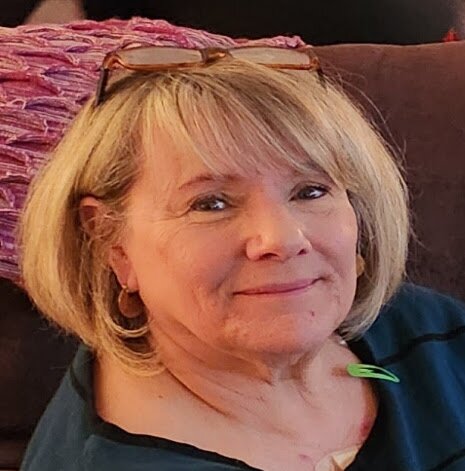 Obituary of Linda Mastrogiovanni
Please share a memory of Linda to include in a keepsake book for family and friends.
In Loving Memory of a Remarkable Soul:
With heavy hearts, we bid farewell to Linda Marie Mastrogiovanni, a luminary of love, compassion, and unwavering selflessness. A guiding light in the lives of those fortunate enough to know her. She touched countless hearts with her boundless kindness and generous spirit.
Linda was called home on August 19th, 2023, leaving behind a legacy that will forever inspire and uplift our souls. Born to Maud Lawrinson and Frank Sant' Angelo on November 11th, 1952, and raised by her Grandmother, Carmela Sant' Angelo (Mama), Linda's journey was marked by her unfailing devotion to others. From a young age, she embraced the inherent beauty of humanity, dedicating herself wholeheartedly to acts of giving, comfort, and support.
Linda was an accomplished cosmetologist, specializing in hair. She loved making others feel and look their best. Even after retirement, she continued using her skills on her family and friends, becoming their personal hairdresser.
Family was at the center of Linda's universe. As a mother, she championed her children and Grandchildren and instilled in them the values of empathy, gratitude, and hospitality. Her love for her family knew no boundaries, and she showered them with endless support, unwavering encouragement, and a multitude of joyful memories that will endure.
Linda's joy was infectious and truly remarkable. She found happiness in the simplest of things, radiating warmth and love wherever she went, leaving an indelible mark on the hearts of all who were fortunate enough to cross her path.
After 11 years, Linda has been rejoined with her loving husband, Joseph Mastrogiovanni, Sr.. She is survived by her three children (Tracy and her husband Austin, Joseph and his wife Eileen, and Carmela), her 4 beautiful grandchildren (Adriona, Noah, Joe Joe, and Mia), her brother (Barry Sant' Angelo), brother and sisters-in-law, nieces and nephews, great nieces and nephews, and many cherished friends.
While our hearts ache with the loss of Linda, let us remember that her legacy lives on in the countless lives she touched. She leaves behind a world that is a little kinder, a little brighter, and a little more compassionate because of her presence. Though she may be physically absent, her spirit will forever guide and inspire us to extend a hand to others, to love unconditionally, and to be the change we wish to see in the world.
May her soul find eternal peace and tranquility, knowing that her love will continue to flourish in the hearts of those she touched. Rest in peace, Mom. You are forever cherished, forever loved, and forever and sorely missed.
A visitation will be held at Piscataway Funeral Home, 18 Stelton Road, Piscataway, NJ, on Thursday, August 24, 2023, from 5 PM to 8 PM.
A funeral service will be held at the funeral home on Friday, August 25, 2023, at 10 AM. Family and friends may gather at the funeral home beginning at 9:15 AM.
Burial will follow at Resurrection Burial Park, 899 E. Lincoln Avenue, Piscataway, NJ.
In lieu of flowers, the Mastrogiovanni family has asked that donations be made to St. Jude Children's Research Hospital, in Linda's name.
Share Your Memory of
Linda